"No Thanks. Please Close This Box!"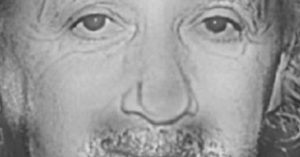 I have terrible eyesight… in fact, Ive been wearing corrective glasses since I was about 11 years old. Figuring out that I needed to see an eye doctor wasnt immediately clear because I had no benchmark to realize that my vision wasnt quite normal but thank goodness I did! Okay fine, thank goodness my parents figured that out. Anyway, if youve ever wondered about your eyesight and youve been putting off on visiting an optometrist (come on, now!), check out this incredibly simple test.

All you have to do is look at the image from a normal viewing distance and determine whose face you see… Albert Einsteins or Marilyn Monroes? If you see Marilyn, you should probably go see a doctor!